Fort Worth Real Estate Agents
Mays Realty Group was founded by the vision of Sharon Mays. Ms. Mays wanted to be able to offer a real estate firm and real estate agents who could serve the diverse and growing needs of Fort Worth and the surrounding suburbs. Recognizing the growth potential of the Metroplex and the need for more specialized services, Ms. Mays feels that it is important to offer a company that doesn't fit into the typical sphere of real estate. Thus, Mays Realty Group was realized.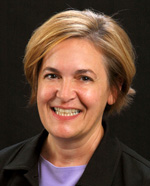 Our agents come armed with more than just knowledge of real estate. Each agent has served in some type of client-based service profession prior to entering the real estate field, whether it's communications, interior design, nursing…we offer so much more than other agencies in our field. We offer individualized and professional services, always keeping our clients' needs in the forefront of our business.
Communication, Our Top Priority
Communication is paramount to our agents. We pride ourselves on being quick responders so that our clients are always informed with accurate and timely information, whether buying or selling a home. We aim to keep in close contact with our clients, keeping them at ease throughout their transaction. Each of our agents works closely with our broker, Sharon Mays, who brings with her a wealth of experience and valued insight.